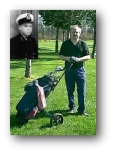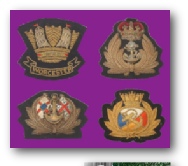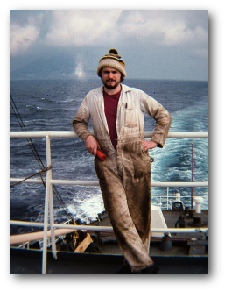 Please Note :- Most images are linked to larger versions. None are © to the best of my knowledge. My thanks to all the OWs that have collected or supplied their own pictures at various times. OWs feel free to plunder. Other people please ask. Please tell me if you would like your picture removed from the site or credited.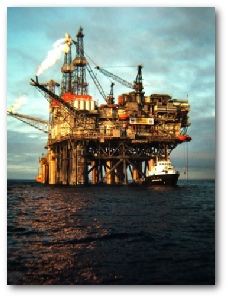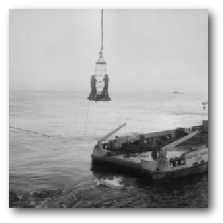 Basket Transfer Fastnet Shore
The Forties Shore but same class as Fastnet Shore. Coming into Aberdeen.
I was never on the Forties but pictures of the Fastnet seem a bit rare.
Well, that was Deep Sea over and off to new grounds in the North Sea. I immediately missed Deep Sea but the leave was quite an incentive when you have a child on the way. My first ship was what seemed a very small affair to me. The Fastnet Shore, run by a company called Offshore Marine. I joined as 2nd Eng and was promoted to Chief Eng due to my 2nd Eng ticket. The BOT (Board of Trade) then changed the rules and I was no longer allowed to sail as Chief under a Seconds ticket.
It was certainly a diverse way to make a living. Quite a selection of ships from Anchor Handlers through Diving Ships to Straight Supply.
What it was all about - keeping platforms, rigs etc going & supplied with all that they needed.
MV Shetland Shore. Not Shore Colours. - SN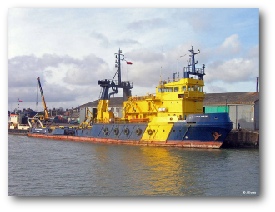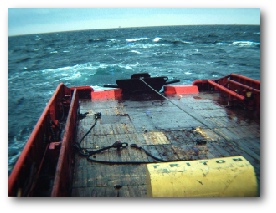 MV Star Aries Just astern of the Discovery alongside Discovery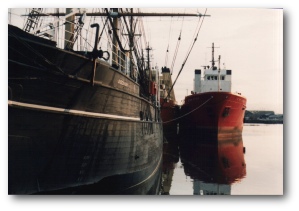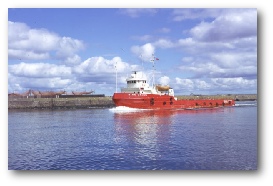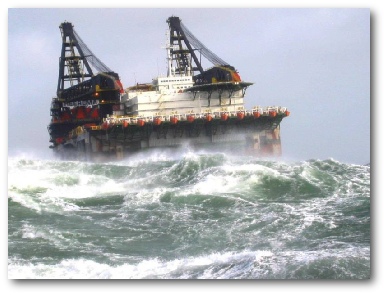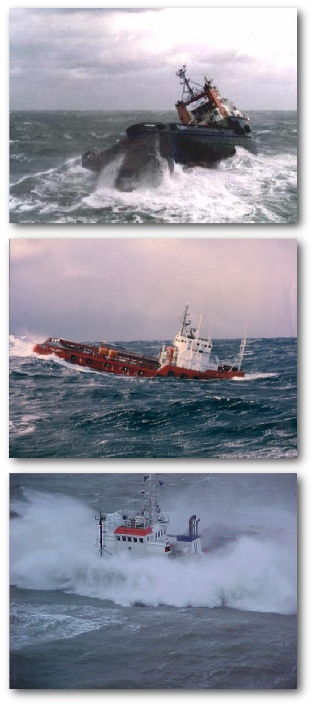 Sometimes it was real fun in the North Sea, as these four pictures show. From Ships Nostalgia.
There were many winters when I couldn't wait to get home on leave.