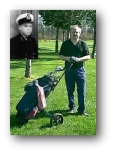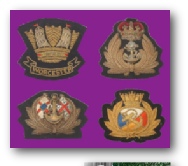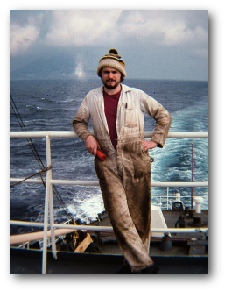 Please Note :- Most images are linked to larger versions. None are © to the best of my knowledge. My thanks to all the OWs that have collected or supplied their own pictures at various times. OWs feel free to plunder. Other people please ask. Please tell me if you would like your picture removed from the site or credited.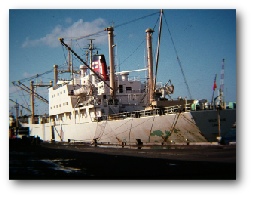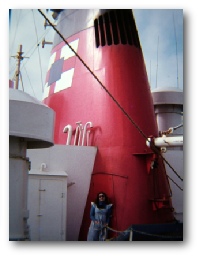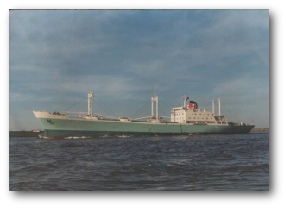 Lorraine and I had some great trips on the Auk, in fact two trips back to back. The Auk was in the modern "tramping" trade and as such we didn't really know where we were going next. Very comfortable ships. I sailed as extra 2nd and then 2nd Engineer. We had a cabin with e-suite shower room, as befitted my status !! We were on board from Dec 74 until May 75 and we both loved every minute.
The Engineering was great as the Wild Boats were fast powerful refrigeration ships capable of 20 knots plus but at the expense of burning 90+ tons of fuel a day.
This was to be Lorraine's last trip deep sea and Lorraine and I "paid off" in Rotterdam on the 24th May 1975 and hopped on a North Sea ferry for the trip home. It was strange but as we sailed across the North Sea to Hull, we saw some of the "flares" of what turned out to be rigs and platforms in the North Sea. I was unaware of what they were at first but I was to enter into that world at a later date.
We had some leave until November and then I had to go back to sea again. I joined the Belle Rose as 2nd Eng. The Belle Rose was a Mauritius Steam Nav Co ship, crewed by Mauritians and some of us from NZSCo and various other companies that P&O had bought out. The Chief Engineer, Alan Farley (middle picture below) was from British India (BI) and I joined the ship while she was anchored off Doha. Apart from not wanting initially to be there, it was not a bad trip. The lads were great, I got on well with Alan Farley who gave me a thrashing on the Chess board on a continual basis. I beat him once, boy, did I crow !! But all in all, a humbling, enjoyable experience over a few beers. Lorraine joined me on board for Christmas and New Year and a good time was had by all. Mostly by Lorraine !!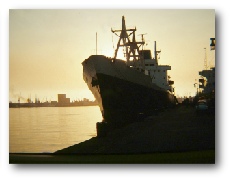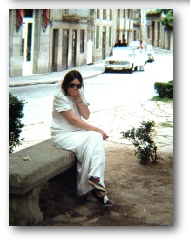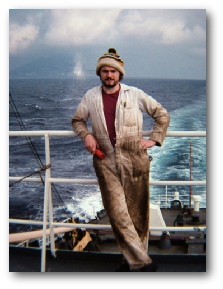 Me as 2nd Eng. I thought 2nds didn't do much in the way of work !! Ha !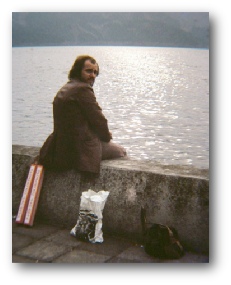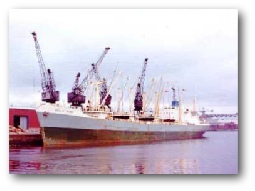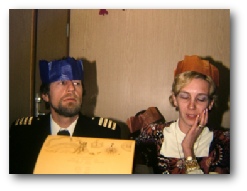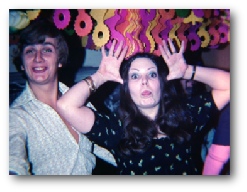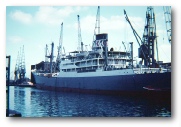 Round and round the Med for a few months on the Melita. Enjoyable but missed Lorraine my ex Sea Partner. Still, my Son Alexander was on the way and it was time to look for employment elsewhere. The North Sea beckoned with a leave ratio of 1 on, 1 off