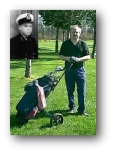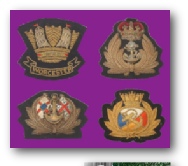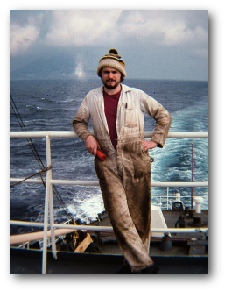 Please Note :- Most images are linked to larger versions. None are © to the best of my knowledge. My thanks to all the OWs that have collected or supplied their own pictures at various times. OWs feel free to plunder. Other people please ask. Please tell me if you would like your picture removed from the site or credited.



The Otaio was well know to us all as the training ship of NZSCo. I spent a month on her on the coast and there were no cadets on board as they were all on leave. There is a very interesting site here about the Otaio and other training ships of the fleet. A PDF (click on read icon) by Engineering Cadet Peter Edwards, recalling his first trip on the Otaio. It is actually on the site but I include it on this site for convenience . It puts me in mind of my time on the Worcester. An enjoyable read indeed.


Three guises of MV Otaio. NZSCo - Federal/NZSCo - P&O.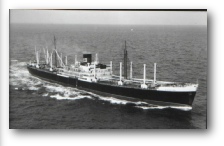 Only this picture that I can find
Two Days on her - my shortest trip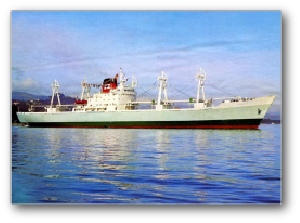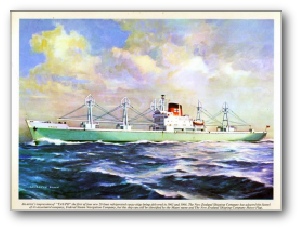 Taupo - Painting by Laurence Dunn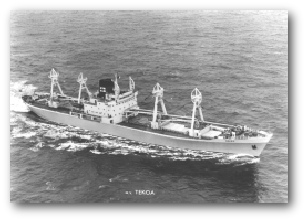 I spent about a year on the coast going from ship to ship, building experience and slowly moving up the ranks. I was 4th Eng by the end of that year and I then went away deep sea as 4th on the Taupo and then a trip on the Tekoa. Like all the NZSC/Federal Reefer ships, wonderful ships and a pleasure to work on.
It was during the time I was on the coast in the UK that I met my future wife Lorraine. Our relationship was well tested when I went away from Jun 72 until Dec 72, a period of 6 months. I missed her very much and while I was on the Tekoa and it was sometime between Oct and Dec that I rang up from New Zealand and proposed to her. It was during my leave period between 21st Dec and the 14th Feb 73 that we got married, actually on the 2nd Feb 73. A hectic couple of weeks followed and then we both signed on the Westmorland on the 14th Feb, Lorraine as supernumery. Quite a change in lifestyle for Lorraine and what a great time we had for the next two years. We sailed together on the Westmorland, Tongariro and the Wild Auk up until the 24th May 75 with a few small breaks on the coast. It was quite an introduction to married life but not one that would be familiar to most people in their early days of marriage. Some people at sea thought that taking women to sea was not a good thing, but Lorraine went out of her way to not interfere with "normal" shipboard life and that worked for her. Lots of people on the ships said to me that it was a pleasure to have her about. I do recall that Lorraine didn't even interfere with our beer can "triangles" in the bar - which was more than some managed. With much wisdom for her years, she made sure that no one came to think of her as a general dogs body around the place.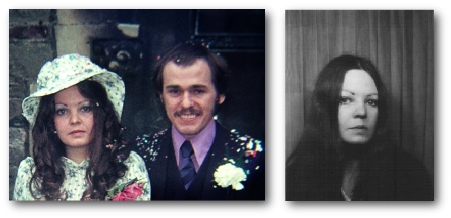 Married - Passport Photo - Off we go on the Westmorland. One has to have a passport apart from us sailors, who had a discharge book !
Many good memories from the Westmorland, not least, sailing with my wife Lorraine. P&O had bought us out by the time we joined the Westmorland but everyone still thought of themselves as NZSCo. Some funnels had been painted and despised. Everyone missed the old Federal/NZSCo that we knew and loved.
We first sailed to New Zealand leaving Liverpool. Lorraine was very pleased as she could see her Uncle Phil and family in New Zealand. Interestingly we stopped at Pitcairn on the way back to unload cargo and pick up a girl who was due to marry when she got back to England. I will leave all the details to Lorraine in her story of "memories" of her time at sea.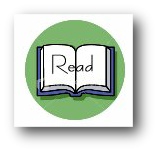 A Wife on the Ocean Wave.
Lorraine's story which covers our time sailing together on the Westmorland, Tongariro, Wild Auk and Christmas on the Belle Rose. Click on the "Read" Icon on the left to download.