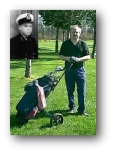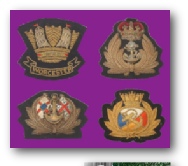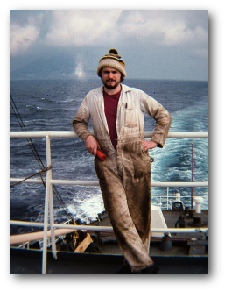 Please Note :- Most images are linked to larger versions. None are © to the best of my knowledge. My thanks to all the OWs that have collected or supplied their own pictures at various times. OWs feel free to plunder. Other people please ask. Please tell me if you would like your picture removed from the site or credited.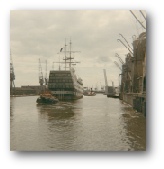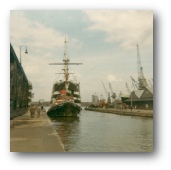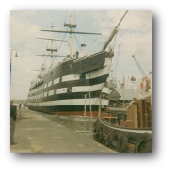 Worcester entering Millwall Dock 1966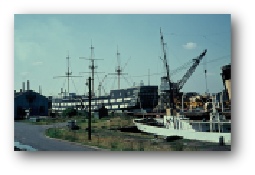 Worcester Drydock by Bill Williams - Courtney's OW Dad

Cadet Elliston's "alternative" recollection of his Worcester Days
Cadet Elliston's view is not far from the truth and I have similar feelings mixed with a deep regard as I was lucky enough to be part of the history of the Worcesters. I looked for some of the good things like sailing etc and we did indeed have quite a bit of fun. As I was so far away from home (Nyasaland) (which became Malawi), I couldn't have walked home anyway. It was not unknown for Cadets to run away. However, you only have to read Captain Steele's book to see that we had it "soft". I survived, and in some ways it probably made me a better, more self sufficient person in my future after Worcester. Structure is important in a young person's life and it is with hindsight and looking at today's problems that I see just how important it was.
I didn't personally have a problem with Adult Officers exercising discipline and physical punishment on Cadets , but, and it is a big but, I still have considerable reservations concerning the wisdom of allowing Senior Cadets to subject younger Cadets to beatings in the name of punishment. I still feel that only a fool puts that sort of power in the hands of a growing child. Times and society have changed but, it was a bit like saying - " I give you permission to form your own gang and if you should need to hit anyone to maintain your authority, go ahead, but dress it up in tradition and form so that it doesn't look like abuse"
Still, it is all in the past now, so lets put our rose coloured glasses on and move on.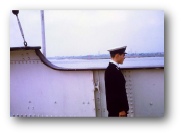 John R Walters 1st Day. (a great study)

A later Reply to Cadet Elliston's "alternative" recollection by OW Peter Whitehead
Discipline, Punishment and Beatings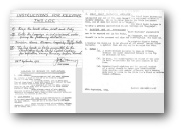 Punishment List complete with Beatings.
Names blanked to protect the innocent !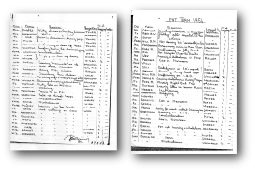 Two more Punishment sheets.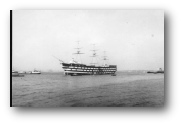 Worcester III 1961 Ian Turner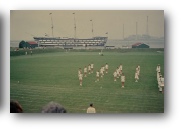 Sports Day - Indian Clubs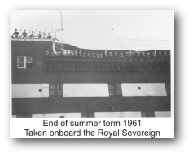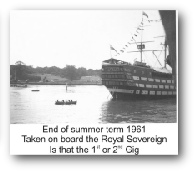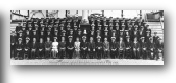 Royal Yacht Britannia 1960. Corrections thanks to David Glennie.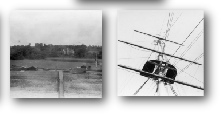 9 Pictures taken 1960 by Russel Copsey OW. Worthy of note is smoking on the Main Top.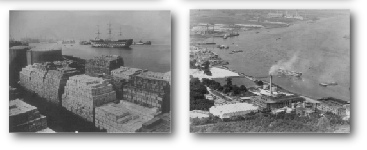 Two pictures of Worcester III taken from Reeds Paper Mills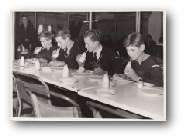 Grub 60-62. L - R ? Dennis Royle,
Michael Pope, ?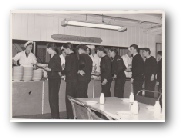 I have Ben Baker, son of Paul Baker OW 59-62, to thank for the following pictures. Firstly for taking an interest and secondly for sending me his Dad's pictures. Update! Ben has now sent me more splendid pictures. See here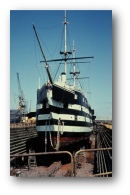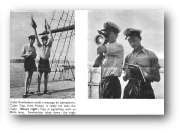 Rowlandson and Yipp send messages 1960