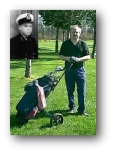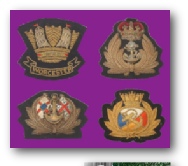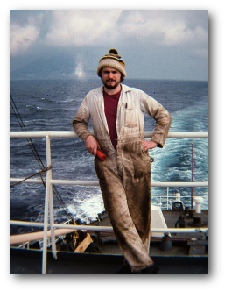 Please Note :- Most images are linked to larger versions. None are © to the best of my knowledge. My thanks to all the OWs that have collected or supplied their own pictures at various times. OWs feel free to plunder. Other people please ask. Please tell me if you would like your picture removed from the site or credited.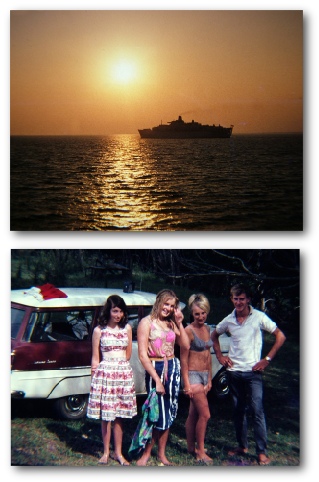 And there we were in West Australia.
On the left is my last view of the Oriana as she sailed off into the sunset to the other side of Australia and to disembark the rest of the £10 Poms for that trip.
I cannot quite remember when I went off to the other side of Australia to a town called Newcastle, but go I did, to start an Apprenticeship as a Fitter & Turner at the Iron and Steel works there. It was to be a four year apprenticeship but as it turned out I was able to transfer to Kwinana in West Australia to do my last two years there. I had to leave behind the first real girlfriend I had although she did come over to Perth to see me but, sadly people change so fast at that age that the relationship wasn't the same anymore. Sad
Newcastle was OK and I had quite a lot of fun there. I had a friend called Malcolm (Cob) Wood who's Dad had a farm up country in Stroud Road. I also had a 250cc Matchless motor bike to get around on. Cob's family were very good to me. We often used to go to Country dances and drink a bit more than was probably good for us. Never mind, I probably needed the training ! I also spent some time in Maitland with another friend and well remember the cinema without a roof.

Anyway, back to West Australia
I picked up my apprenticeship at the Iron and Steel works in Kwinana and life went on.
My Parents and my Uncle Gray by then, were well settled into Orange Grove and I enjoyed my next two years. They had a small business going with a public address van and 5 acres of land complete with sheep, cows and three Rovers to look after. The theory being the chances of all of them (the Rovers) breaking down was slim. I also had a Rover 75 and a BSA 650 Gold Star Motorcycle. Where I worked was 30 miles away and most time I went there on the bike across the plain keeping a good eye out for kangaroos. Probably full of houses now!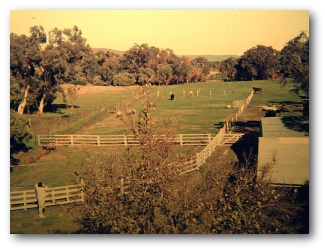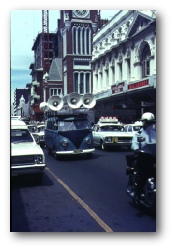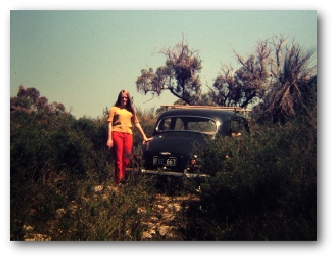 My Rover 75 up a beach track
Cob's sisters and his lovely Holden Car, look at that car !
My first and me at the Methodist Youth Club. Ah, young innocent days.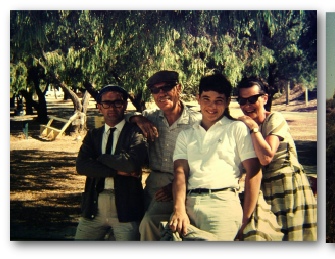 Gray, Dad, Steve (mate) and Mum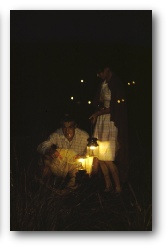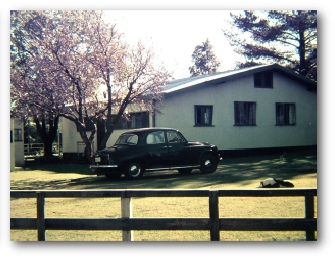 House that they built themselves. Lovely Mulbery tree behind the Rover